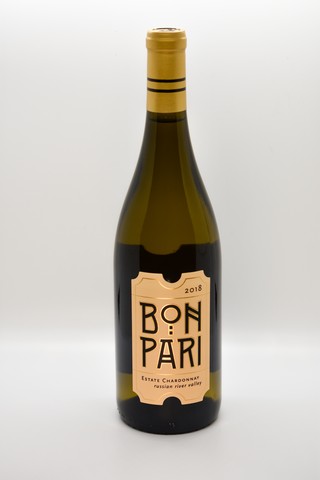 2018 Bon Pari Russian River Estate Chardonnay
The 2018 Estate Chardonnay is a bit more "Californian" then our initial 2017 release. Our 2017 Estate Chardonnay was very Burgundian, describe by some as similar to a Meursault or a Chassage-Montrachet. The 2018 Estate Chardonnay is a bit more fruit forward, but retains the Burgundian style. The 2018 vintage was excellent in California, producing a crop of ripe, concentrated fruit, which comes through in this wine.
Wine Specs
Appellation
Russian River Valley
Vineyard Designation
Winner's Circle Vineyards
2018 Bon Pari Russian River Estate Chardonnay
Bon Pari
Bon Pari was created by Clayton Daley, the former Chief Financial Officer of Procter and Gamble. Clayt bought his first case of Bordeaux in 1975 and has been a wine aficionado ever since. Since the winery's first vintage in 2013, no expense has been spared in purchasing the best fruit, practicing traditional wine making techniques, and releasing the wine later than most wineries.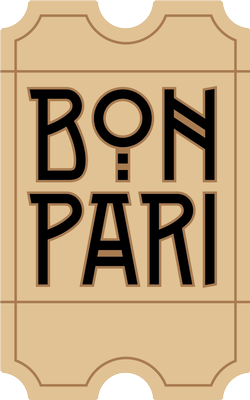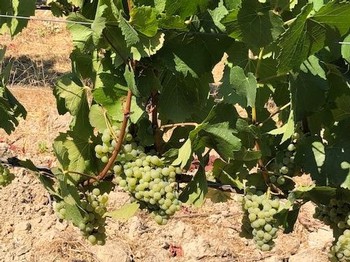 Chardonnay
In California, Chardonnay has found its natural home in Sonoma County and particularly in the Russian River Valley. But the key to great Chardonnay is to retain a Burgundian style ... fruit that is harvested at the optimum time and wine that is made without too much oak. A great Chardonnay pairs with a wide variety of foods but doesn't overwhelm them.
Bon Pari wines are simply amazing! The Pinot Noirs are meticulously made and quite elegant. The Chardonnay has become my favorite dry white wine produced in California and in my view a rival to the finest white Burgundy wines. Naturally, I have become a loyal customer and I regularly recommend Bon Pari wines to my friends.
Bob
Ohio
I remember when I first tasted the Bon Pari Pinot Noir Sonoma Coast from Winners Circle Winery. It was their first attempt at producing a fine wine, and I was blow away by the taste and aroma. It was an exceptional Pinot in the French tradition finished in oak barrels. I bought a case and shared it widely with friends and family. Every year since, I have been a consistent buyer of their Pinot releases including their exceptional Estate Pinot Noir. Recently, I served their 2017 Estate Chardonnay at a family Christmas dinner, and the whole family thought it was one of the best Californian Chardonnays they tried. Each wine is a Winner. I highly recommend.
Tom
Colorado
I have been a Bon Pari fan since being introduced to it in 2018 by Clayt Daley at our college reunion. Since then, I have thoroughly enjoyed both the Chardonnay and Pinot Noir vintages. I am notified as each year's wines come to market—Winners Circle and Bon Pari make me feel like I have my own private vineyard. I like to save my purchases for sharing with great friends and family. Bon Pari wines are my 'special occasion' wines of choice.

Rob
Virginia
Customer Reviews