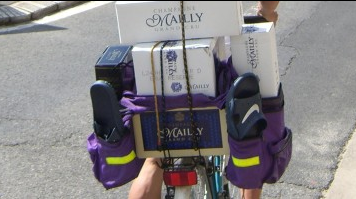 ---
2017 Bon Pari Chardonnay, Russian River Valley

While I love Bon Pari's Pinots, the Chardonnay might just be a notch above. While I know comparisons to Burgundy are a bit déclassé these days, to me, this screams "Meursault." Yes, there is more fruit (lemon, golden apple) and perhaps a touch more oak, but the balance here is incredible. Fruit, acidity, depth, and length. Yowza. While this is, by definition, not a Meursault, I would love to throw this in a blind tasting with a handful of Premier Crus. P.S. Oh and on Day Two? Even better. Whoa. Outstanding.

Rating: Outstanding. 94-96 Points.
---
2015 Bon Pari Pinot Noir, Russian River Valley

Of the five bottles I received from the winery, this was the last that I opened. Good thing, this just might be the best out of a fantastic lot. The others (save the Chardonnay) were all from the Sonoma Coast appellation. This is now a different ballpark: the Russian River Valley. On its own, the appellation is not the be-all, end-all, but there is a fairly clear delineation here. This RRV is nothing short of gangbusters: just a bit past translucent, with dark cherry a-go-go on the nose. Toss in some spice, earth, intrigue, and holy cow. And Whoa. Fruity? Yes. But also rich and earthy, this has incredible depth and balance. I am not sure how many American Pinots I would place above this wine, but it's at most a handful.

Rating: Outstanding to Incredible. 96-98 Points.
---
2015 Bon Pari Pinot Noir, Sonoma Coast

This was a departure from the previous bottles as it started much more fruit-forward than the other vintages. Don't get me wrong, it was still delicious, but the focus seemed to have shifted a bit. I decided to let it breathe a bit and return. Dark in the glass with dark fruit: blackberry, plum, spice (more of a Syrah profile). Even with the additional time, the palate remains fruit-driven, but the Bon Pari nuance and depth are more evident. Whoa. Fruity, yes, but also spicy and earthy. This is my third Pinot from the house and it is clear that these need a bit of time before they're ready (this 2015 is the current release and it could still use more time!). Fantastic, on the verge of other-worldly, this just needed time open. Holy smokes, this is some powerful Pinot with considerable potential. Whoa.

Rating: Excellent to Outstanding. 93-95 Points.
---
2014 Bon Pari Pinot Noir, Sonoma Coast
This is the third bottle from this producer that I have tried over the last couple of days and this falls in line with the other two: Gangbusters. Yes, it is on the big side. OK, it is decidedly big, but that is what Pinot can do in Sonoma, and why not celebrate that?? On the dark side in color and aromas: black cherry, spice, black pepper, eucalyptus. The palate is luscious with oodles of flavors and waves of fruit, lots of fruit. If you look, you can find a bit of tannin on the back-end, suggesting a few more years to go, but this is ridiculous now. If you like fruit in your Pinot. Lots of fruit.

Rating: Excellent to Outstanding. 92-94 Points.
---
2013 Bon Pari Pinot Noir, Sonoma Coast
Whoa. Where to start? I opted to start with the oldest of the wines, but if this wine is any indication, I better buckle up. The nose is oddly a bit shy with just a bit of red berry fruit popping through even after the bottle had been open for some time. I wrote "oddly" because the palate is anything but shy. Rich red berry fruit with wave after wave of rather intense flavor. This is not, however, a Pinot bomb, but rather a wine that is crafted in a more restrained "Burgundian" fashion while celebrating its Californian roots. Perhaps the most remarkable aspect is that this wine is seven years old, but could easily be mistaken for a new release. Holy cow this is Outstanding. Maybe more.

Rating: Outstanding. 94-96 Points.
---
Norm Roby Reviews
---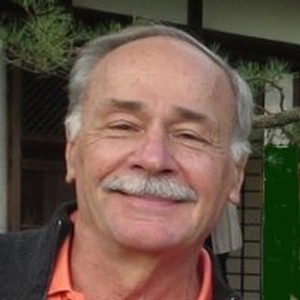 Norm Roby
Former writer for The Wine Spectator
and Decanter magazine in the UK.
---
2017 Bon Pari Chardonnay, Russian River Valley

This is not one of those ripe, buttery, oaky cookie-cutter Chardonnays. Bursting with bright, lively green apple and pear fruit with hints of minerality, lime, and cinnamon spice, it could easily pass for a fine French burgundy. Multi-layered, its racy, long finish literally leaves your mouth watering. A blend of Old Wente and Mt. Eden clones. 86 cases produced.

Rating 95-96 points
---
2015 Bon Pari Pinot Noir, Russian River Valley

Pretty, ripe cherry, raspberry aromas with hints of earthy, leather touches, this Pinot is round and rich on the palate with red fruits and subtle savory spicy nuances. Intricate and well-balanced, its long, lingering finish suggests it will benefit from near-term aging. Dijon clones predominantly 777 and 828, reflects the concentration of the vintage. 75 cases produced.

Rating: 92 points
---
2015 Bon Pari Pinot Noir, Sonoma Coast

A blend of Dijon and Pommard clones, this Pinot is one of those beguiling versions that with a little aeration comes on with layer after layer of black cherry and plum fruit, and a lovely floral, rose petal component. The 2015 crop was down by 30% with small berries and small clusters. While rich and full-bodied, it finishes with bright and lively notes. And what a long silky finish it is! This is what cool climate Pinot is all about. 75 cases produced

Rating: 94-95
---
2013 Bon Pari Sonoma Coast Pinot Noir
This cool-coastal 2013 Pinot captures the bright, often illusive pure Pinot fruit and was crafted to showcase Pinot's harmonious and refined personality...combining concentration and finesse, purity and complexity, it typifies the proverbial iron fist in a velvet glove.
Vibrant, deep garnet color. Exhibits bright, youthful red fruit aromas that gradually open to reveal a mix of black cherry, ripe plum, and hints of raspberry. Round and silky on the palate, the multi-layered flavors combine cherry and plum flavors with nuances of black tea, cloves and earthiness. Subtle, fine-grained tannins contribute.