About The Wine
---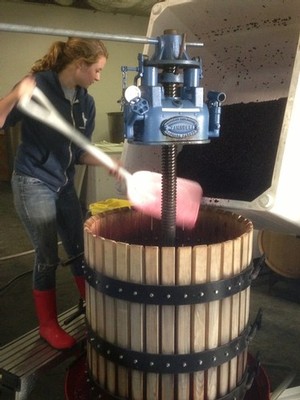 Every effort was made to make Bon Pari a top quality wine. We sourced the fruit from two cool climate vineyards on the Sonoma Coast near Annapolis, CA. We were allowed by the vineyard owner to "cherry pick" the vineyard for its best rows, paying a premium price for the fruit. Dijon clones do the best in the cool Sonoma Coast region, and our wine comes from clones 667 and 777, which are the backbone of most great California Pinot Noirs. The grapes were harvested at a very low yield of 2 tons per acre, resulting in highly concentrated fruit.
The winemaker is Fred Scherrer. Fred was educated at UC Davis and has been making wine for over 30 years ... I was thrilled that Fred agreed to make a relatively small volume of wine for me. He used 40% new French oak barrels and 60% once used ... you can "over oak" Pinot Noir very easily if you're not careful. The wine spent 22 months in barrel before bottling. Fred's winemaking philosophy is one of minimum intervention … if you've got great fruit, the wine doesn't need to be "tampered with".
The wine is being released three years after the vintage ... most wineries released their 2013 Pinot Noirs a year ago. I wanted to ensure that the wine had sufficient time in the bottle to be drunk with pleasure on release. However, I believe that this wine will cellar beautifully for at least 3 to 5 years. Therefore, you can pull the cork now or wait for the wine to develop additional complexity and refinement.